Data That
Delivers 24/7
Overview
As leaders in the industry, we constantly strive to innovate and create value for our clients. Devmark is one of the first firms in the Middle East to integrate PropTech with development marketing and sales strategy to create efficient and valuable solutions for developers.
Our Proprietary Broker Engagement Platform , Domino is a versatile one of its kind app. Its a smart-enabled real estate-centric inventory management solution which allows developers to actively manage, maintain and share their inventory both internally and externally with all stakeholders.
With multiple add-on modules enabling sales management and progression, marketing and virtual sales center solutions Domino delivers solutions that developers truly need.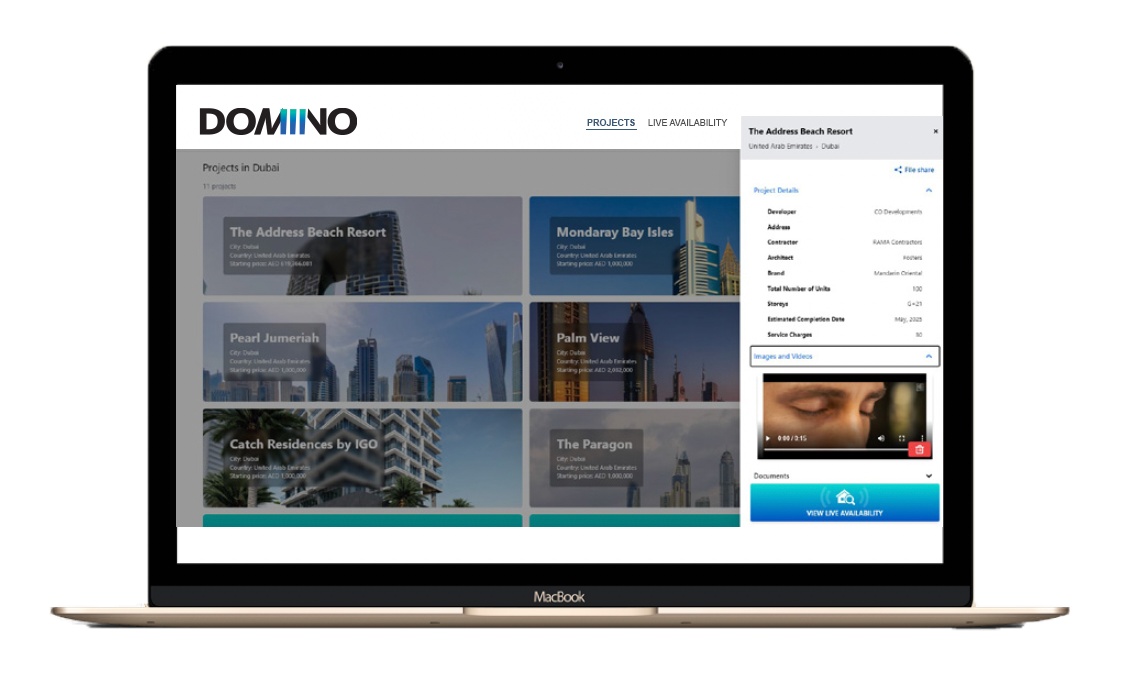 Our Technology allows a broker anywhere in the world to access brochures, floorplans, live availability at any time of day. They can initiate the sales process on their phones instantly.
Omar Binder
Chief Sales Officer
Talk To Us
Lets Get in Touch
Contact Us to learn more abut our integrated approach to development marketing and sales
Get in Touch